I arrived in Paris late morning with one thing on my mind – getting to the Louvre!
I had been giving myself a hard time since leaving for the airport in the morning because I felt like I really got this leg of my trip the wrong way around when I was planning the trip.
I should have travelled from Venice to Monaco on the train and continued through Provence to Paris – if I had of done that, I would have been in Paris for the Bastille Day weekend.
Instead, I spent the morning on a long, delayed, flight from Venice to Paris at the start of a new week, when most of the museums and galleries are closed. Geographically, I will now be working my way back towards Italy, instead of towards my next stop, Brussels – whoops!
Anyway, with the Louvre closed on Tuesday, my only chance to explore the museum was to get there this afternoon. I dropped my bags at the hotel, taking a few minutes to do a little happy dance at the balcony view over the Arc de Triumph and started following the map along the Seine, through the Tuileries Garden and to the Museum – which turned out to be a lot further than I had expected because every building, bridge, statue and park are built on such a grand scale compared to what I imagined from the map!
As I passed the fountain at the centre of the gardens and rounded the gates, I saw the glass pyramid that marks the entry to the Louvre come into view and my walking pace picked up considerably – I was here!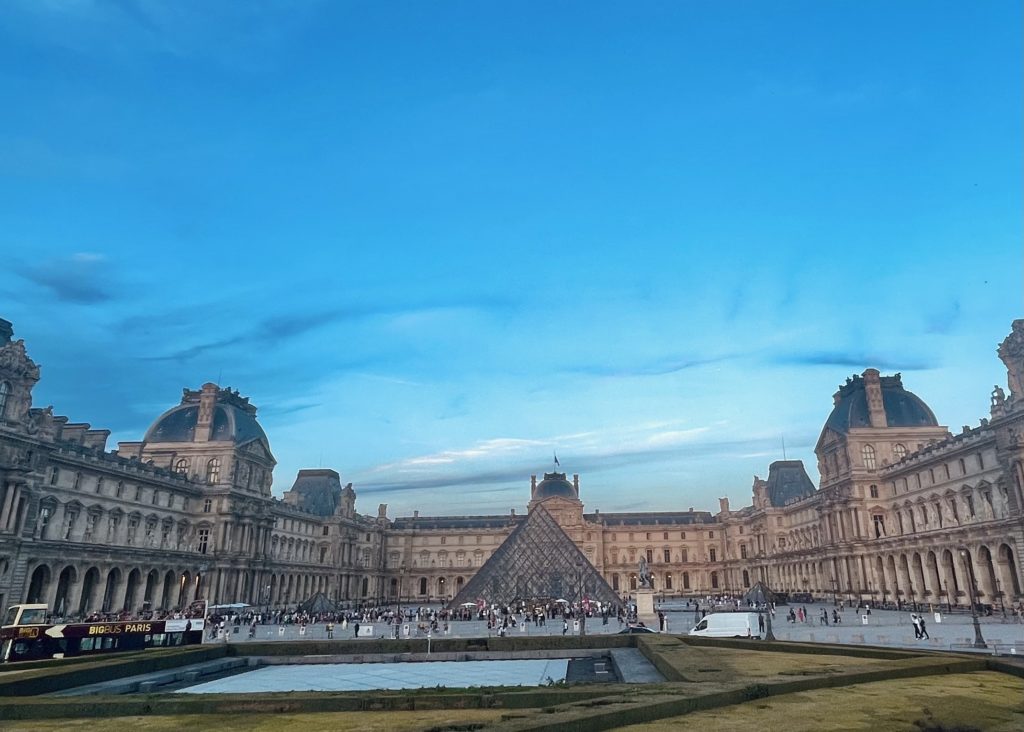 The galleries were packed and I intended to stay until closing, so I made note of where the Mona Lisa was located and then headed in the other direction, away from the crowds to begin looking around.
Fun fact: there are over 35,000 works of art on display at the Louvre. If you wanted to pause and look at every piece for 30 seconds, it would take you 200 days to get around the entire museum!
I checked out the Egyptian halls which included dozens of sphinx statues, vases, sarcophagus' and mummies! The renaissance galleries of statues and dramatic paintings, wandering through rooms that had ceilings and decorations that were almost as intricate as the paintings themselves, before finally visiting Mona on my way out.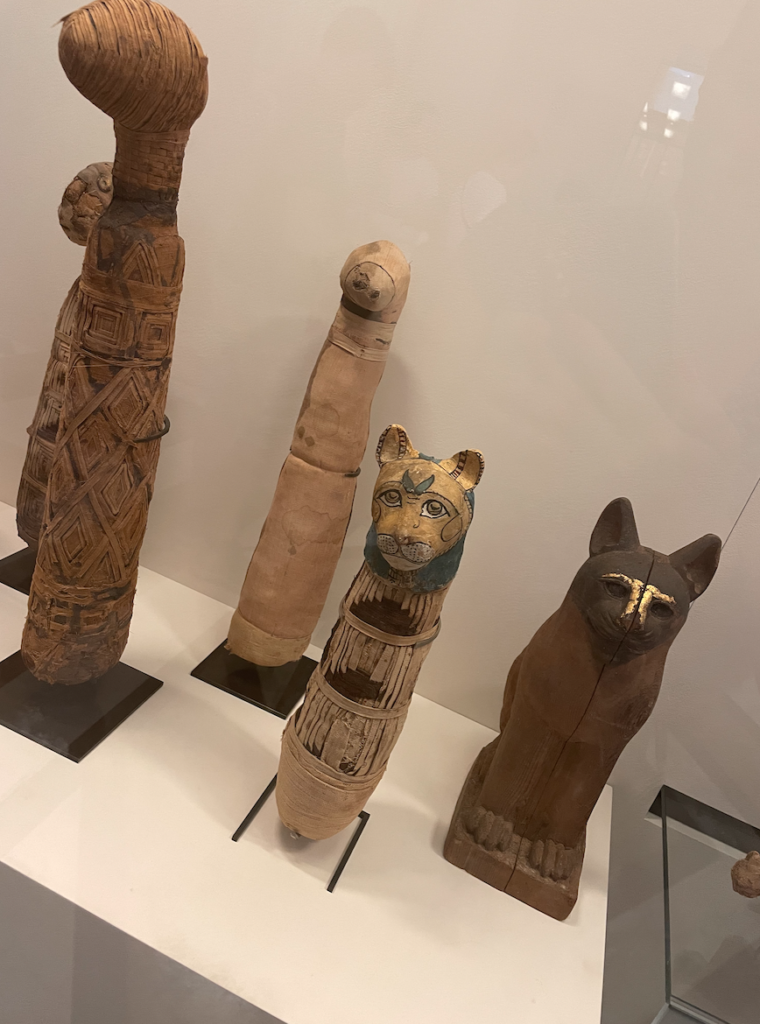 Outside, in the early afternoon, I found a deck chair in the evening sun in front of a fountain in the Tuileries Garden and sat people watching for a couple of hours before heading back to my hotel to see the sunset over the Arc de Triumph.