Can you believe it – this is the view from my room in Venice! I might just sit here, drink tea and watch the Gondola's paddle past for the next 2 days!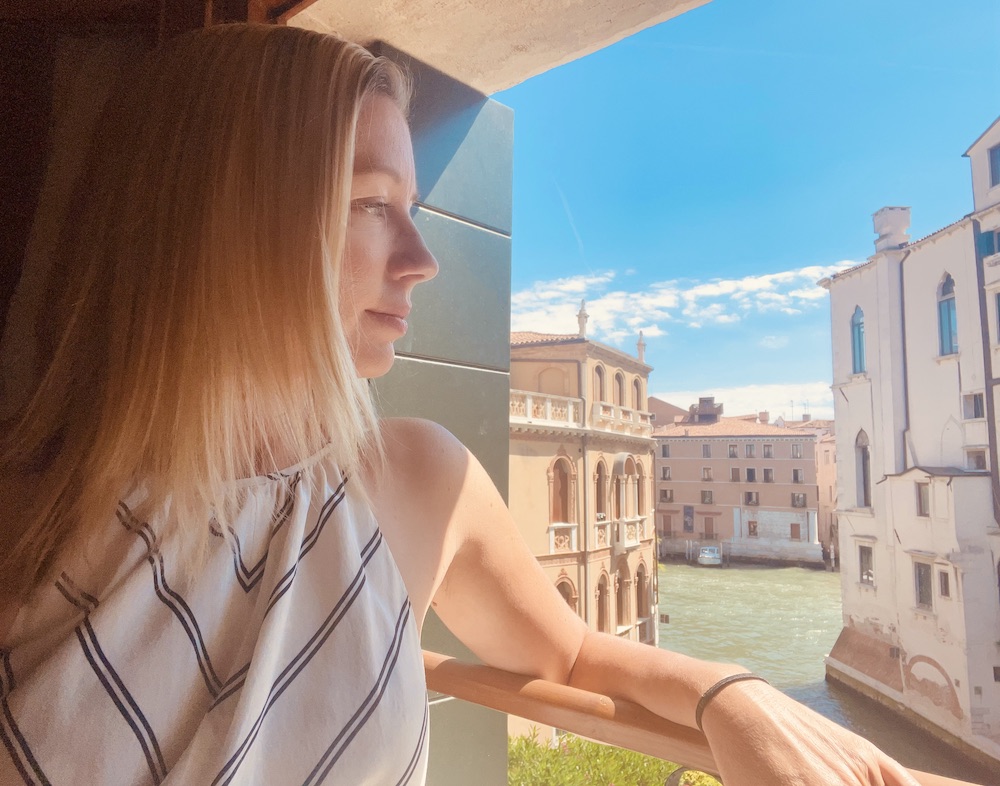 This morning I packed up and left the apartment early. Bought a cappuccino and chocolate croissant from the bakery and headed to the railway station to catch the train to Venice.
Again I would be making use of the high speed rail to get there in reasonable time. One high speed train to Florence and the next to Venice. I would arrive there in the early afternoon.
Approaching Venice Station in the train was just incredible – the train line has it's own bridge that zips across the water from the mainland so the views from the carriage over the water are stunning. According to Apple Maps, it was around a 30 minute walk from the station to my hotel – a little far with a suitcase, which, after nearly a month of travelling, is not rolling as well as it once was. So I took a water taxi…oh la la!!
The taxi sped through the canals with me in the back, wind in my hair, giggling with excitement as we weaved past the Gondoliers, under little bridges and past colourful homes and hotels on the water.
We pulled up at the hotel, which was just off the main canal, and I fell in love almost immediately! It had a stunning garden fronting the water, where a group of guests were enjoying cocktails in the shade. The porter came and took my suitcase and led me through the beautiful old guest house and up to my room – and that incredible view! He left the room and I cried a few happy tears and did a few gleeful bounces around the room – what a dream come true!
A little while later I went down to the courtyard for a welcome drink and sat down with the group of people that were sipping cocktails when I arrived – wouldn't you know it, they're Australians, from the Dandenong Ranges in Melbourne. Another reminder of what a small world we really do live in.