If I felt like a 20-year-old when I was dancing up a storm last night (well, early this morning really!) then I REALLY felt like one this morning as I nursed the worst hangover I have had in years. I alternated moaning on the bed to throwing up everything including water until mid-afternoon when I decided that enough was enough. I had put off touring the ruins until today – my last full day in the city and I had wasted nearly all of it!
I donned my Wonder Woman t-shirt for some extra strength, filled my 1 litre hiking water bottle to the brim, stopped past the chemist to buy some advil and started the hike up to the Acropolis.
In retrospect, I am glad that I set out when I did. It was another blazing hot day in the city but by late afternoon the sun was lower in the sky casting a beautiful warm glow on everything and a gentle breeze had started to blow. The later time of the day also meant that the tour buses and local crowds had mostly departed, so I found myself with entire monuments to myself at some points.
I loved reading the stories behind each of the monuments, in fact, that evening, after I left, I couldn't help but download some more books for my kindle so that I can delve deeper into the history and mythology behind these fascinating landmarks.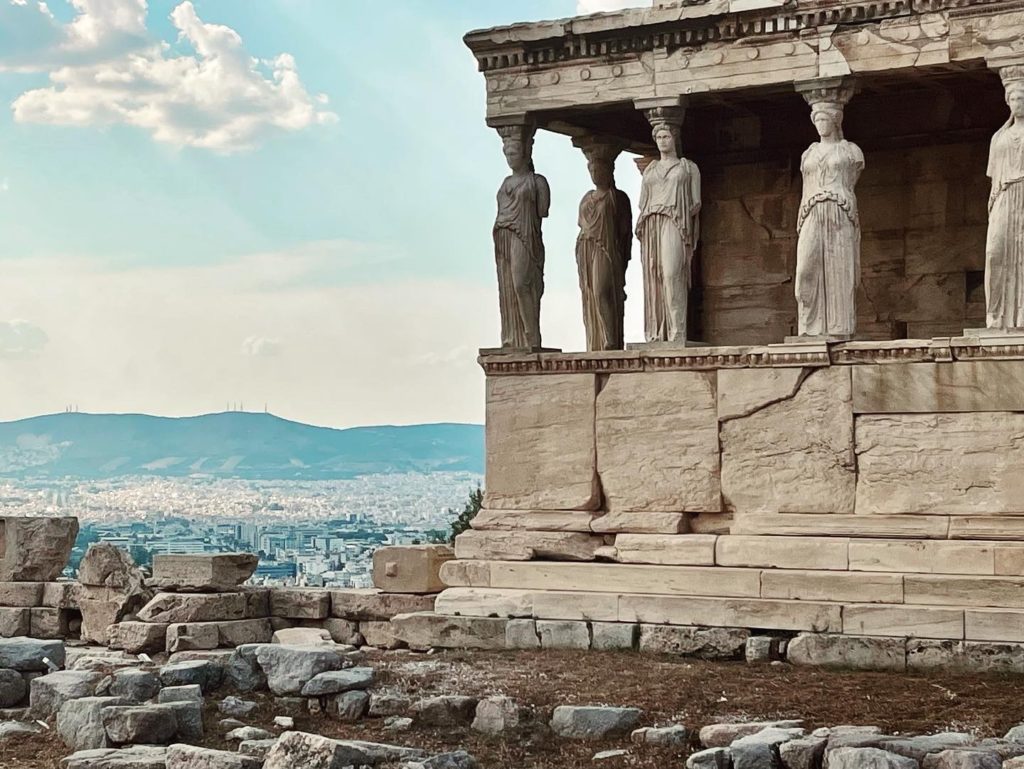 All up I spent around 4 hours walking around various monuments including the Parthenon, the Erechtheoin, the Roman Agora and Hadrians Library.
Then it was time to head back to the apartment to put on the single 'fancy' dress and pair of heels that I had afforded myself when packing for an extra special treat for myself.  I started walking back towards the Acropolis, making a turn at the base and ascending the stairs to the Odeon of Herodes Atticus, a Roman amphitheatre built in 161AD where renowned conductor Sir John Eliot Gardiner was leading a choir and orchestra to perform pieces by Bach, Schütz and Schein.
I took my seat in the front pew, carved out of marble and sat back to take in the auditory experience. It was beautiful. The sounds reverberated around the ancient structure while up above a starlit sky and full moon glittered.
When the program had finished, I took a slow walk back to my apartment along the cobbled street that wound back down to the city, pausing for one last time to see the various landmarks lit up against the star filled night, ready for the next leg of my adventure tomorrow.