What to do, what to do? Relax or explore?
I came to Pamukkale to see the Hierapolis and the white travertines, but here I was, waking up to the sounds of hot springs erupting fresh, mineral rich water into the natural baths beside my hotel room – it was so tempting to spend the whole day just lazing at the resort.
Outside was the first overcast day since my trip started, it was not too hot and there was a nice breeze, perfect condition to wander around the Hierapolis, so I decided that I would catch a taxi out to the Hierapolis early and aim to be back by lunch, which would still give me 8 hours of daylight to enjoy at the resort.
The resort called a taxi and we headed over to the ruins. The driver was a very nice man, while he couldn't speak English, he was a whiz at using google translate, and we had a great conversation about some of the other less known natural wonders in the area. I added him to whatsapp and agreed to message him to pick me up when I finished exploring.
The ruins of the Hierapolis were expansive, and I didn't realise that the white travertines and cleopatra's pool were all part of the same attraction, so I ended up spending hours there! 
There was not a lot of water on the travertines, which was a shame because there were a lot of people there wanting to have a swim in the healing waters, but they were still incredible to look at with the blue waters cascading down.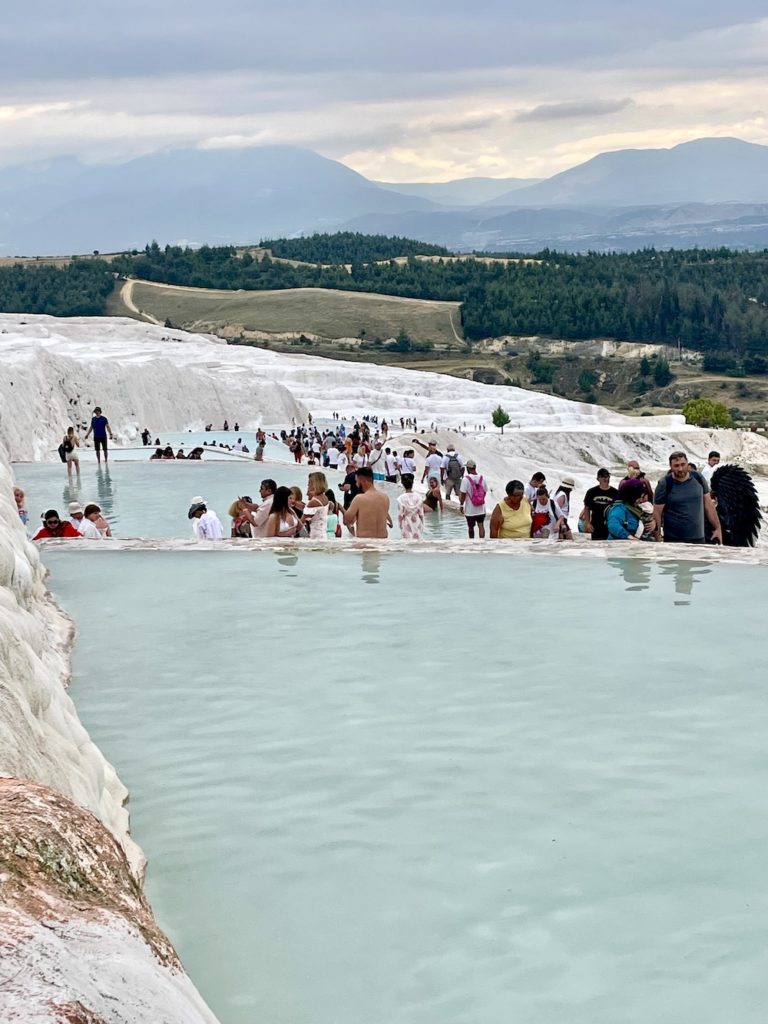 By far, my favourite part of the Hierapolis was the amphitheatre.  From the bottom of the hill it looked big but not particularly grand, but when you enter the seating area at the back and look down to the stage it is breathtaking.  Stunning ornate marble sculptures adorn the stage, you can just imagine what it would have been like to enjoy an evening here beneath the stars.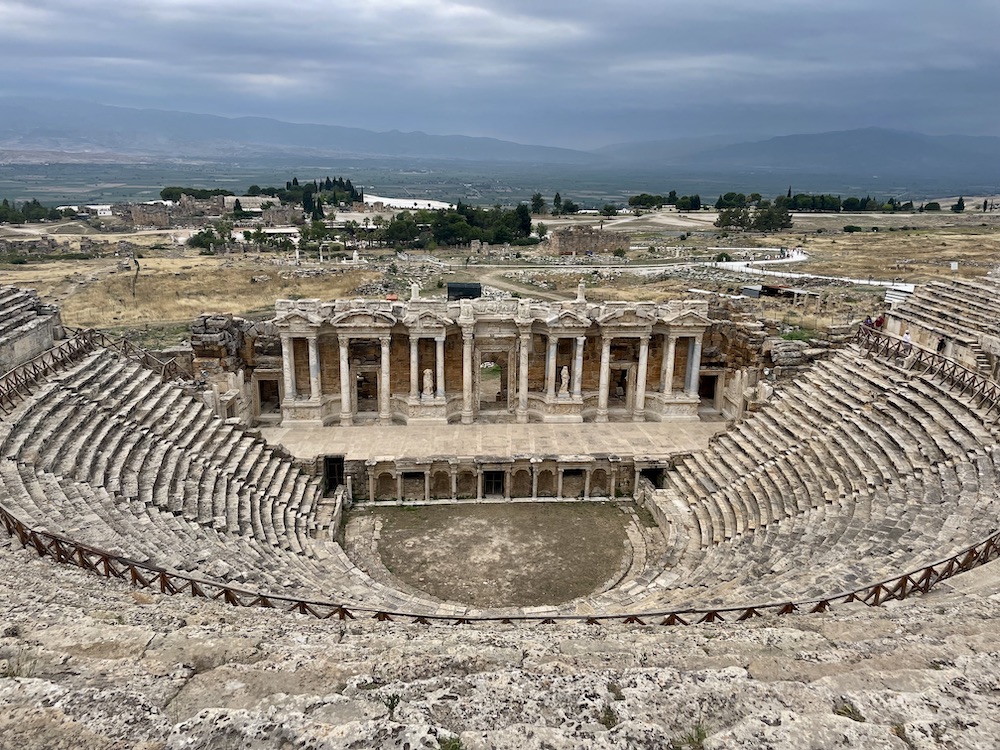 I messaged the driver to drop me back to the hotel and prepared for my Turkish Bath experience.  I had booked in for an afternoon 'beauty' package which included a fully body mud mask, a mud facial, a bubble massage and an aromatherapy massage.  For the next couple of hours I was wrapped, heated, cooled and massaged all over – my skin felt like silk afterwards.
Totally relaxed, I ordered dinner and headed to bed early, because I had something spectacular planned first thing tomorrow morning.