I got up at around 7am, still not feeling 100% but with the body aches and fever hopefully behind me. I was feeling a bit shaken and vulnerable so I made a commitment to myself to make relaxation the main goal of my next few days in Italy.
I was able to spend a little bit of time before checkout exploring the lemon farm and grounds which sat behind a cathedral and market square.  Over breakfast I got a quick introduction to the production process for Limoncello and I bought a small bottle to bring back to Australia with me.  Then it was back to the railway station to catch a train to the north coast and a little town called Riomaggiore in the Cinque Terra national park.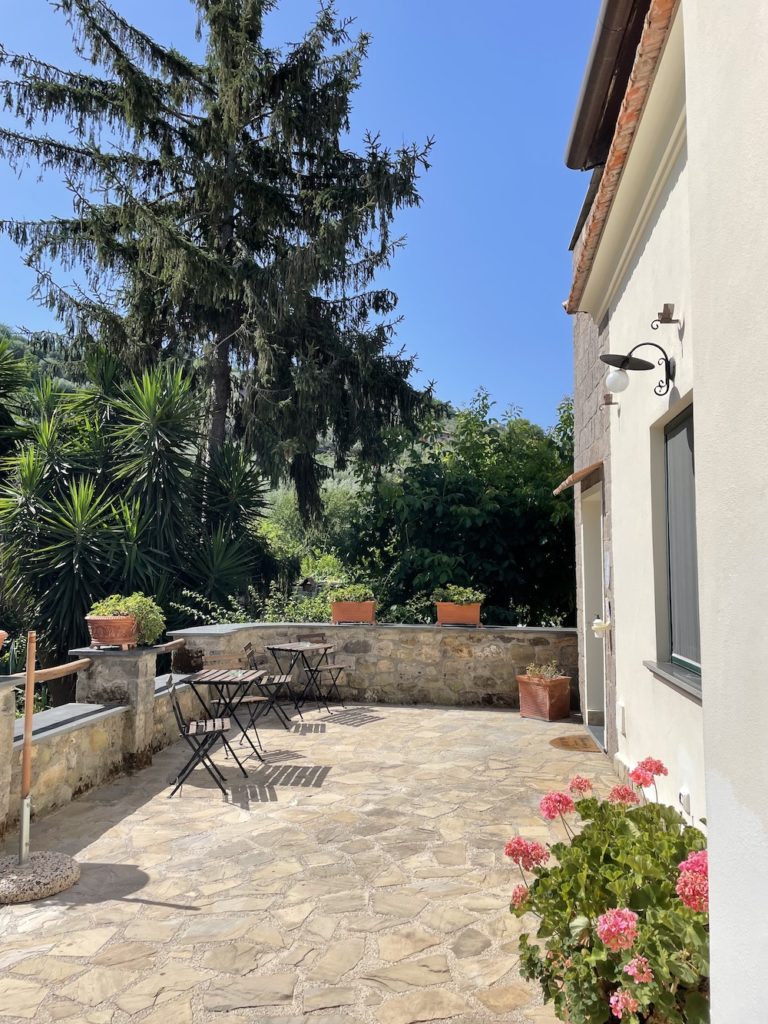 The train service is fantastic here in Italy, I was able to catch a regular train to Naples and then a fast train to Rome and then La Spezia, Riomaggiore was the first stop on the regular train line that runs from La Spezia through the Cinque Terra National Park. The platform is oceanfront and when I stepped out of the train the sky was just starting to develop some pink hues as the sun began to set.
We walked through a tunnel which led straight into the centre of the picture-perfect little town.  I had booked a guest house for the next couple of days and had received some photo instructions of to get there from the owner, so I started my journey up and down cobbled stone staircases, under arches and down laneways until I came to a green door hidden down a small stairwell.
I opened the doors to see the most gorgeous little apartment, cut into the stone of the mountain, with heavy wooden beams on the roof, fun, nautical furnishings and a very romantic 4 poster bed.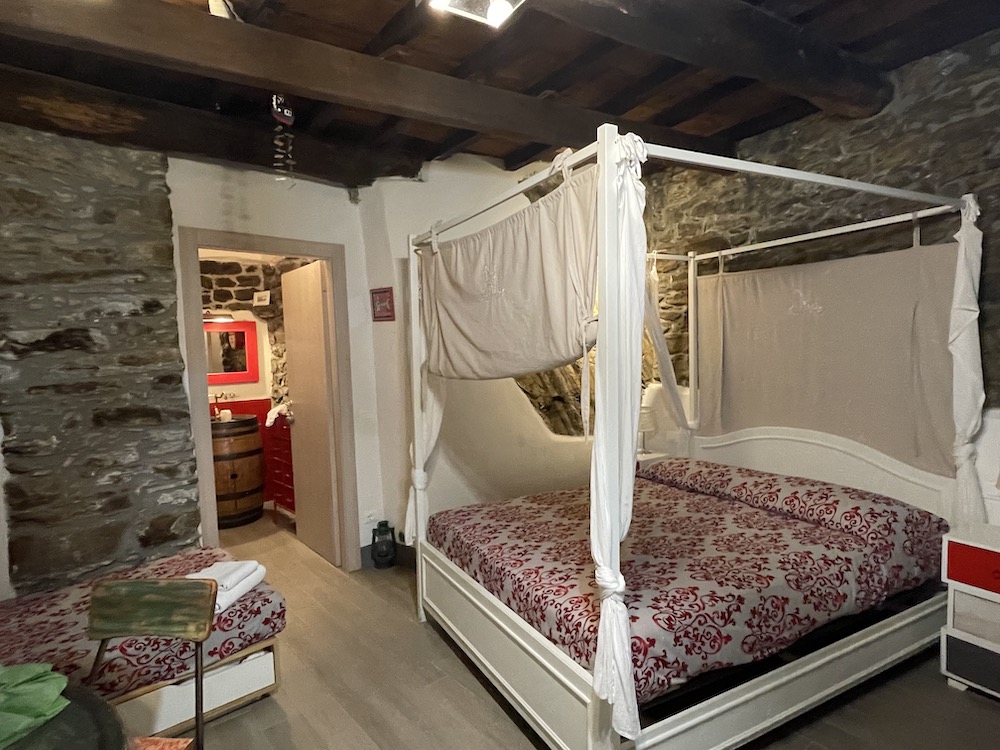 I dropped my bags and locked the apartment and then walked down the stairs directly in front and through to the marina, where the colours of the sunset were now filling the sky – it was magnificent, the colourful sunset, the colourful buildings and the little colourful row boats in the marina below.
I snapped a few pictures and then went and found a supermarket.  This was the first time I had a proper kitchen since I left home, so I decided to treat myself to a home cooked dinner and an early night.