Paris is such a vibrant and expansive city – there is so much to see and do and so little time to get from place to place.  The weather was heating up again and I knew I would have a repeat of the Italy heat stroke incident if I tried to navigate the many landmarks and districts on foot – so I decided to book in on the sunset hop on hop off bus tour around the city in the evening and spend the day meandering locally along the seine and enjoying the food, shops and bakeries along the Avenue de Champs-Élysées.
The bus tour was brilliant taking us past all of the major landmarks in the perfect sequence as the sun went down including Note Dame Cathedral, Moulin Rouge, St Louis Cathedral and finished outside the Eiffel tower just before 11pm so that we could see the evening light show – it was magnificent but impossible to capture on camera, so it will have to remain in my memory photo book instead.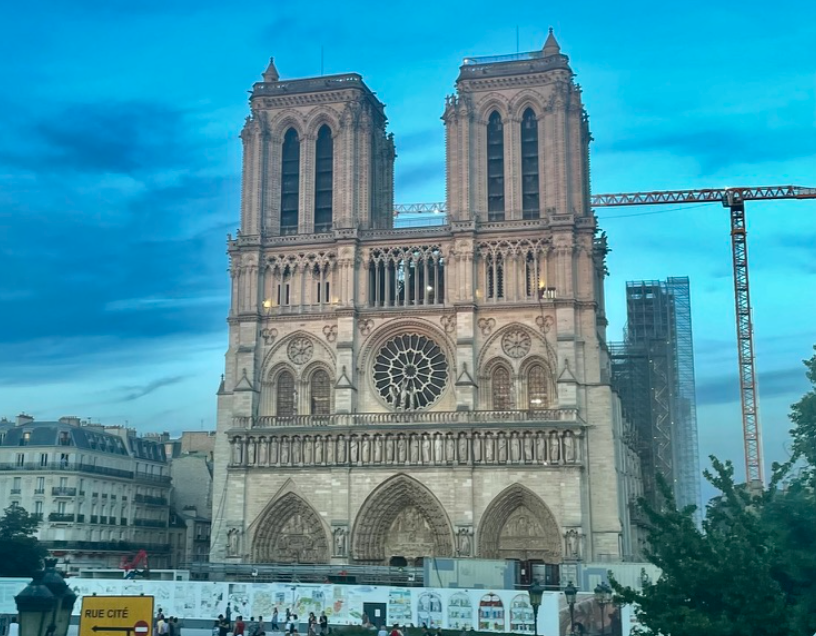 At 8am the next morning, the Eiffel tower was straight in my sights again as I walked to the monument to take part in a group climbing tour of the tower. It was a beautiful crisp morning and after my lazy day yesterday, I was ready for the 800 step climb to the second platform of the tower.
As we reached each platform, more and more of the city revealed itself and the tour guide revealed more and more about the stories, history and culture of Paris and the Parisians.
From the second platform the stairs end and I took the lift to the top platform for the final view across the city, then took the lift back to the base of the tower and prepared for my train journey to the south of France – Provence.