I woke up bright and early, wandered over to the resort across the road to buy a coffee and then sat down on my balcony to catch up on some emails and to do a couple of scheduled zoom calls before heading down to the beach for the day.
The bay had a variety of beach clubs surrounding it and after inspecting them all, I settled on one called Karma.  I spent an hour or so reading on a sunbed before heading into the restaurant where I had the most delicious grilled seafood platter and mocktail!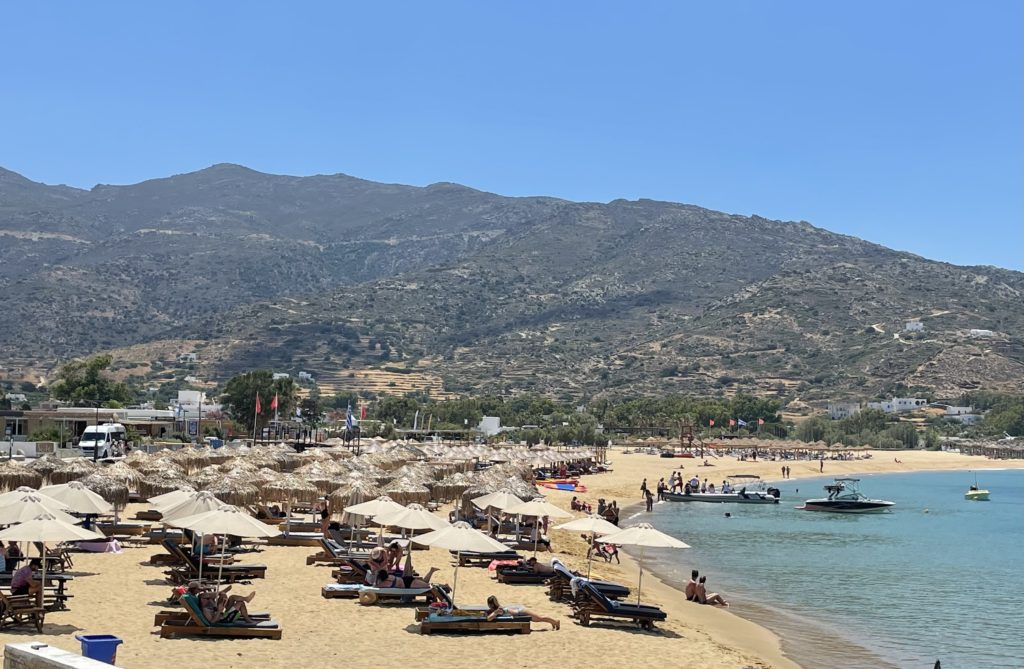 After lunch I went back to the hotel, checked out and the hotel owner drove me to the port to board my next ferry to Santorini. This was a longer journey and the ferry was packed full of people. When we arrived at the port an absolute sea of passengers disembarked, and we were all mobbed by taxi drivers and car hire people hustling for a fare.
I opted for a shared transfer to my hotel, which was still extremely expensive compared to my experience in Athens and Ios, with the 12 km journey costing 50 euros!!
My hotel, Porto Perissa was again a budget option, but one that had been rated highly for location on google and booking.com. I arrived late in the afternoon and was delighted to find that it was located just off the main street and right behind the beach – a fantastic spot. I was even more delighted when I was taken to my room and was transported back in time to the 1970's!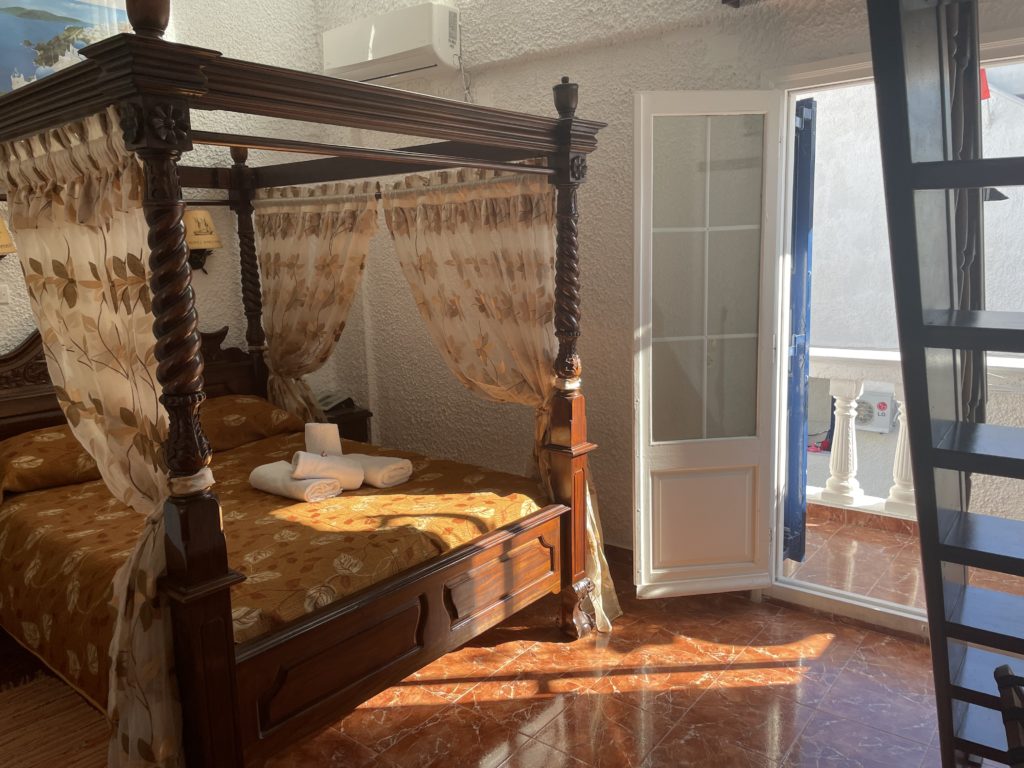 The room was decorated with terracotta-coloured marble tiles, dark wooden ornate furniture and a huge old four poster bed.  The glamourous retro vibe made me want to break out some cognac and light a cigar!!
The sun was starting to set so I walked out along the beach with it's famous Santorini black sand and sat down at a waterfront restaurant to enjoy a glass of wine and some pasta as the sky moved from blue to pink and then to darkness.